Crafting Hacks to Improve Your Crafting Skills
One of the most popular pastime activities for most people is crafting. Crafting not only requires skill but also passion and patience.
Moreover, it offers a lot of therapeutic benefits a major reason most people are picking it up. It is also noteworthy than there are a number of people who have turned the passion for crafting into multi-million-dollar businesses.
If you are starting out on your passion for crafting therefore, there is much to look forward to. That is why we are providing you with these 6 crafting hacks that will help you improve on your crafting skills.
Who knows, maybe your crating may turn out to the next million-dollar business. Just keep improving on your skills.
Presentation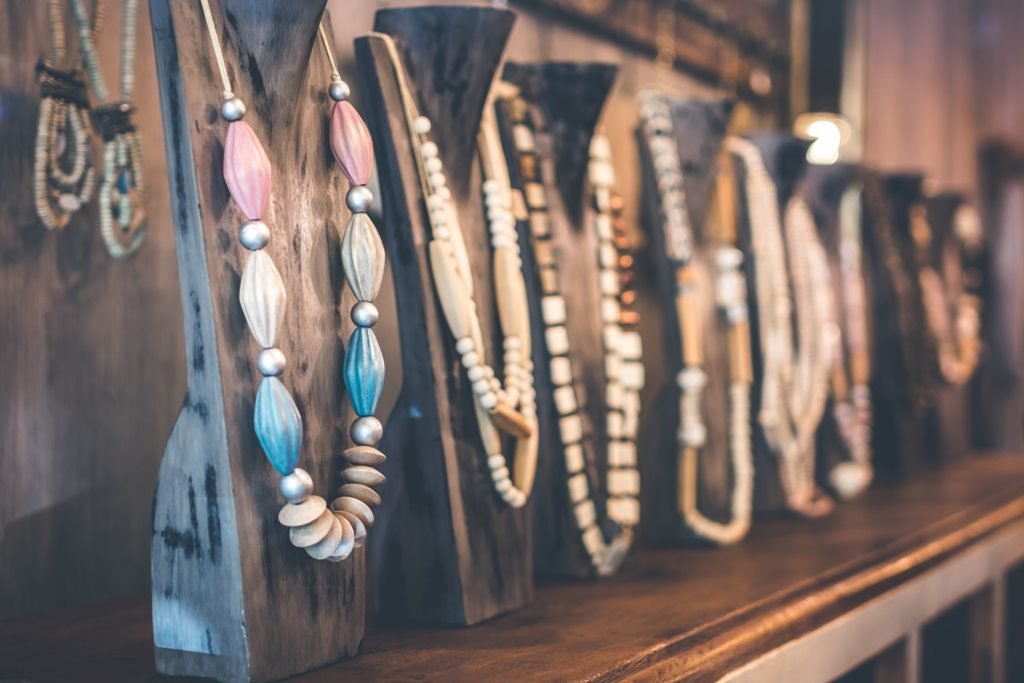 Although some people crafting just as hobby, most often intend to sell their products. It is therefore important to work on the presentation to catch any potential buyer's first impression.
Moreover, you'd need to participate in craft fairs to be able to reach a wider clientele for your craft products. These are the major reasons your products must be presentable and appealing as much as possible.
Furthermore, if you happen to participate in a craft fair, offer a wide array of products with a wide range of prices. That way you can attract and interact with a wide number of customers whom you can learn their preference and therefore improve on your crafting skills.
Provide a mirror for your clients
If any of your products are wearable, it is prudent that you have a mirror at your stand with you all the time. It is not uncommon for somebody to walk away from a purchase because they didn't see how a certain product could look on them.
If possible, have a framed full-sized mirror as opposed to a handheld one. A mirror is an excellent sign that you care for your clients and they are therefore more likely to buy from you. You can also expect return customers if they are impressed with your service.
Have every item priced
This is also an important aspect to any crafting business especially if you need to participate in any craft fairs. Most customers won't ask the price of a craft item; they will instead walk past it unless it is really attractive.
In addition, if your craft stand attracts a large number of customers, you will be worn out telling people what the price of a certain item is. Don't do that to yourself and your customers.
Something that has worked for me in my past is having a price tag that also doubles as a business card. When a client likes my work, they would call to order items which helped monetize my crafting hobby into a full-time business.
Go with the seasons
Thinking ahead is what's going to turn you crafting hobby into a full-time business. It is therefore important to think of what people/customers will need in the next couple of months.
For example, in October, craft items themed for Christmas and thanksgiving whereas in March you can craft items themed for Easter. Thinking ahead helps remain relevant throughout the year and that is one of the most important ways of establishing and maintaining your client base.
And as stated earlier, having a wide array of unique items is what's going to attract your customers and keep them. Even then, keep your items simple and trendy. Smaller items sell much better and can be therefore a great of building customers who support your craft. If they like your products, they can easily contact you when they need larger craft items.
If possible, wear your craft items
You are the best advertisement for your craft items than any other platform. Therefore, if you have a selection of wearable craft items, wear one.
There is no better way to display confidence in the work of your hands than wearing the same work. If for any reason it is not possible to wear these items, display them in a manner that would be best worn. This not only creates aesthetics but also help pull crowds to your table when you are in a craft fair. It is also an excellent way of exciting interest even to a person who wasn't thinking of your craft in the first place.
Use a mannequin or props
As discussed above, presentation is one of the most important factors that will sell your craft items. In most cases you need to pull people to your crafts because of their uniqueness.
However, this can be hard to achieve if you don't have the right presentation tools. One of the best presentations aids I have always relied on is a mannequin. In fact, I have acquired a number of heads which I use to display my crafts.
The mannequins help my stand stay organized while also presenting my crafts to my clients effortlessly. That leaves me with plenty of time to continue working on my crafts or serve my customers.
Crafting can help you turn a simple hobby into a profitable business. All you need is the drive and the right craft items and your crafting business will be off to a good start.
However, it is important to remember at the back of your mind that crafting is always about having fun. Don't concentrate more on the part of making money that you lose focus on why your items are unique.
Use your craft items to deliver a smile to your customers as well as other people. Crafting is also an excellent way of learning different techniques and new skills.
Moreover, you will get to interact with people from different backgrounds and learn about their likes and preferences.
In the long run, crafting is not only an extra source of income but also an excellent source of social knowledge. Therefore, whatever items you are planning to craft as hobby, build on it and with time you will have a different story to tell.